Why Valet Parking is ideal for Travelling?
Any person who has ever flown through an airport knows exactly how challenging this simple passage can sometimes be. Almost all of those passengers agree that if you are travelling alone and driving to airport, it's always wise to make parking arrangements in advance. A reserved parking spot can save you from unwanted hassle and spare your time. It will also get the assurance that your car will be safe. That's about all you want with a secure airport parking service, isn't it?
Yes, it is luxuriously enough but only when you are travelling alone. If you are travelling with a group of friends or family, Valet Parking is the most reasonable choice. It will save you from the airport hassle and provide a safe haven for your vehicle while sparing your time and effort to do so by yourself. But you may require much more. Only Valet parking offers that much more…!
Following are a few examples of how Valet Parking may serve you the best: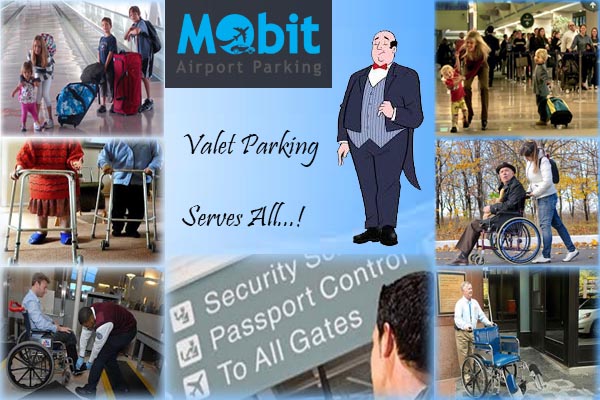 Travelling with Kids:
If you are going for a vacation with kids, then it is certain that they are 100% more excited then you. This excitement usually manifest into them not listening to your instruction or in the case of toddlers running about unhindered. Parents are usually helpless in such situation as they can't exactly run after them because they have to keep an eye on the luggage and make the way to security through the crowd. They also don't want to boss the kids around which will effectively and immediately ruin their vacation's spirit.
In this miserable situation a Valet may assist you with your luggage so you can easily handle the rest.
Travelling with Elderly Person:
Travelling with an elder person has it challenges. They usually need to be guided through all the technical stuff and need absolute help with the luggage. A Valet can provide both in a friendly and supportive environment.
Travelling with Disability:
Assistance with the parking, luggage and getting through the airport is what you are entitled to by booking Valet Parking. No delays, no trouble just convenience and a friendly escort.
Travelling for the First Time:
No need to ask around for where to go and what to do. Your Valet can guide you through it without any fuss. No need to be worried at all.
The amenities of Valet parking don't just end here. It also comes with the offer of car wash should you choose it. So, all in all a great travelling experience require earnest thinking and responsible decision of reserving Valet Parking via Mobit Airport Parking as Mobit serves all…!