Airport Car Parking Services and Damage Claims.
Do you use online Airport Car Parking facility when you fly out for a vacation or business trip? Did you have an encounter where your car was somehow scratched or had dents on it upon return? Did you suffer through vein arguments about the damages and end up paying for the repairs yourself?
If this was the case you certainly did not make the right choice of your parking provider. This kind of minor issues can cause rather big troubles. So, if you are taking time to book a spot online take 2 more minutes and do it right. This way you will know that if your car is returned to with any kind of damage, it's their fault.
Heed to the following warnings to dodge ending up with an untrustworthy vendor or a fat damage repair payable: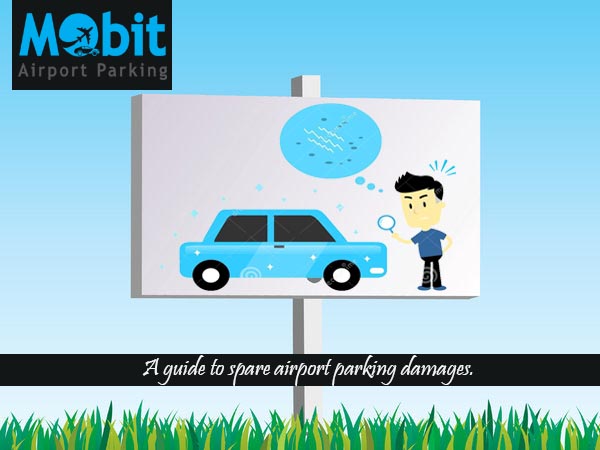 Choose compared pricing sites:
There are two types of online parking providing vendors; those who quote fixed priced service against your query and those how provide about 10 different quote prices in comparison to your required set of services. It is wise to select from a variety of options and it's also budget friendly.
Book with approved vendors:
The approved parking vendors are awarded a Park-mark or a seal from BPA that ensures that they are operating under "Approved Operator Scheme".
Inquire about the parking Compound:
A standard parking compound should have the following:
Secure and guarded lot.
Armed patrols.
Restricted access.
Well lit, steel fenced compound.
24/7 CCTV monitoring.
Do ask about it.
Standard Vehicle handover process:
When you are about to handover your car, the appointed chauffeur takes a cursory visual survey of your vehicle and enlists any apparent damages before he drivers off your vehicle to its safe destination.
Note: The chauffeurs are also insured.
If you locate any recent damage then you can lay your claim while you are on airport premises. You may also cross check the damage against the list made by the chauffeur upon your arrival to strengthen your claim.
Note: Do not leave the airport premises until you get some kind of compensation assurance otherwise your claim will not hold.
Advice:
You don't have to go through the pain streaking process of checking all those security boxes. You could simply take a shortcut and book your secure and dedicated spot online with Mobit Airport Parking. They offer a wide range of UK Airport Parking Deals to make your travels smooth and easier as Mobit serves all…!