Importance of an Airport Parking Plan.
A general planner for a vacation has following traits:
Budget.
Destination.
Flight reservation.
Hotel reservation.
Places I can visit in my budget.
All of the above mentioned steps have to be taken care of in this particular order. Budget is the first thing that comes to your mind as it holds precedence over everything else. How you manage your budget is entirely up to you. You could simply take these general steps and hope that nothing goes wrong because this plan is nothing short of a disaster recipe. There are so many things that could potentially go wrong and ruin all the fun of travelling that you were looking forward to.
One major flaw of this apparently concise plan is that it lacks parking arrangements entirely. After making your flight reservation you should look into the matter immediately.
The most efficient and reliable way to do so is retaining a dedicated spot via online reservation. It's an easy and short process. A few minutes of your time well spent and viola, that general plan of yours is customized now eliminating the probable hiccups.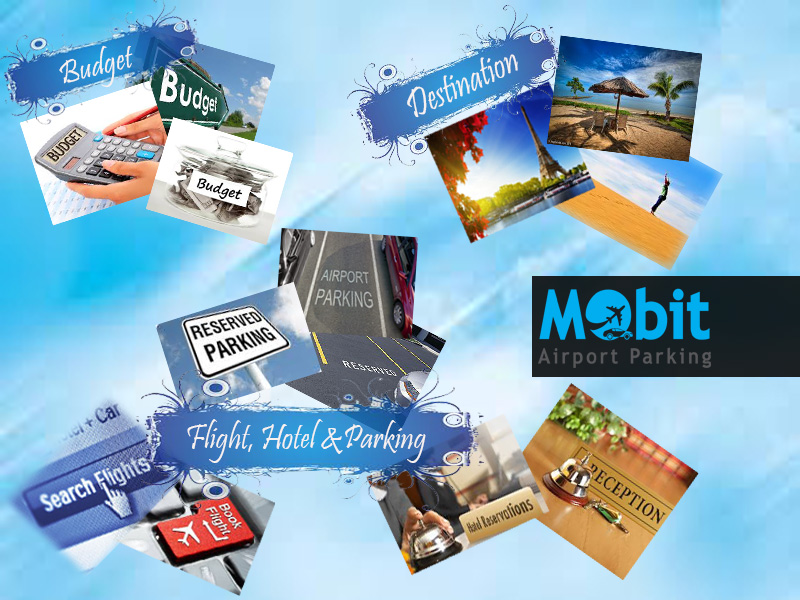 But you could still do better. Choosing just any service to park your car blindly will definitely carry some risks. Here are a few suggestions, of course arranged in a specific order to save your time that you would otherwise spend hunting a dependable parking provider:
Use vendors providing compared parking price facility.
Check for the BPA seal for approved operator.
Choose any deal that suites both your demand and budget.
If you do not want to be bother with having to look for a reliable parking provider, let Mobit Airport Parking be of service for you with a promise that you will not be disappointed as Mobit serves all…!