The Convenience of a Luxurious Parking Service
If the concept of smart parking is novel to you then you might find the booking process a bit confusing. Reason being there is wide range of parking options and you wouldn't know which one to choose for your next airport experience. Here is a little help to let you make the right decision. If you are flying from one of the busiest airports in UK and you dont want to run late for an important business meeting, choose valet parking straight away!
For airport parking Gatwick, it would be better to book immediately. The earlier you book, the more money you save.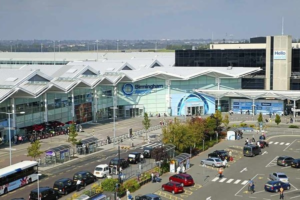 Why Should You Choose Valet Parking?
Even if you haven't used this off-site parking facility before, you must have at least heard of it. This is because valet parking has been growing in popularity ever since its inception. Valet parking defines luxury, comfort and ease. It is business travellers' number one choice. You will attain the following benefits if you book this off-site parking:
It will provided you with full valet assistance
It will save slot of time
Self-parking is also avoided
A safe parking spot for the car is guaranteed
Kids and elderly people are also assisted
It ensures timely arrival at the airport terminal
Book valet parking for your next parking experience so that you can make flying hassle free. Your past travel experiences must have given you a tough time but if you book valet parking, you will surely enjoy every minute spent at the airport. Compare airport parking deals to get the best one. Book early and save an ideal parking spot.