Advance Airport Parking to Spare Hassle at the Last Moment
Airport parking is one of the most crucial aspects of travelling. A lot of us don't realize this until we find ourselves stuck in the parking area searching endlessly for a suitable parking spot. But have you ever wondered why for most of the travellers airport parking could be so difficult? That is only when they don't choose the right parking option. If you can choose an off-site parking solution for every visit to the airport, you will see how easy and quick parking can be. Speaking of off-site parking, these have made air travel a lot easier than it was when people had to come to the airport hours before the departure time just so that they could find a safe and secure parking spot in the on-site parking area. But now the tables have turned. Learn more about this by booking meet and greet Manchester.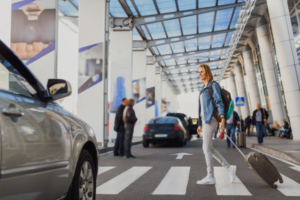 Meet and greet parking will let you know how an off-site parking works. You should rely on this if you are headed for a trip with your family. When you book a parking facility like this, not only do you ease the journey for yourself but also for the kids travelling with you. If you are travelling with them they wouldn't like to keep circling in the on-site parking area. This could make the start of the journey very frustrating. Therefore, if you are looking forward to making your trip easier and tension free, then go for meet and greet parking right away! For cheap airport parking, early booking is the only solution. Book now and maintain your budget.