Absolute Valet Parking Solution
There are some requirements in your mind to make a priority when you set out to book a secure UK airport parking deal. Of course, security of your vehicle against theft and damages is the obvious but there is definitely more to it.
Legit service: Approved and Verified
Secure parking: Well-guarded Compound
Cheap prices: Affordable and Competitive
Proficiency: User friendly Booking Process
Time savvy: Punctual and professional service
Ratings: Decent feedback on service quality
If your vendor offers above mentioned facilities, it means you picked the right place to park your car at. It provides you the ability to focus entirely on your journey without having to worry about your vehicle's security.
To ensure ultimate security of Valet Parking amenities verify the following markers: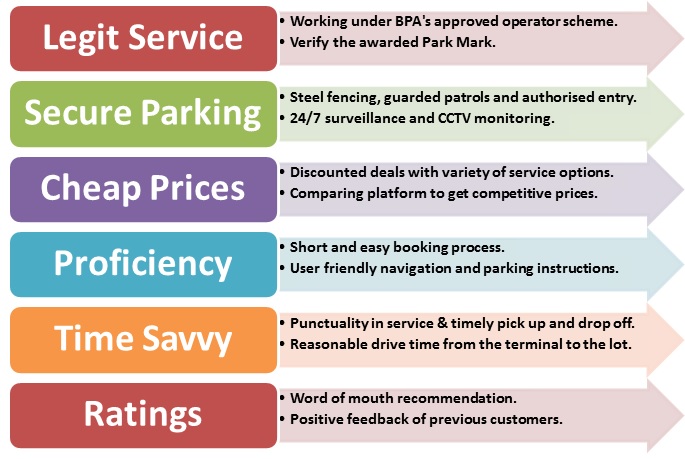 If your come across a parking package that is just perfect, don't pass it of just because your travelling plan is for the next month or the one after that. You can book the service utilizing that perfect deal several months ahead. The advance booking time is specified on the website but is commonly of 12 months.
All of these pointers ensure 100% guaranteed safety for your vehicle and your personal peace of mind. All you need to do is to book in time and try to avail the best offer.