Beware of Scams while Vacationing in the East
Travelling to an unfamiliar country offers new experiences and adventures. There is a lot to explore and be amazed with. But you have to be careful about the cultural values and common psychology of people with whom interaction is inevitable. The travellers are prone to cons in a new environment as they can't very well discern a friendly face from the ulterior motives.
Most of the countries in the eastern hemisphere are underdeveloped hence the high risk factor for tourists. The literary rate is not up to the mark so; an english speaking tourist is easily identified and labeled as a foreigner. There is a huge difference in currency value so the assumption that they must have foreign currency with them puts a target on their back.
Vacation in the East: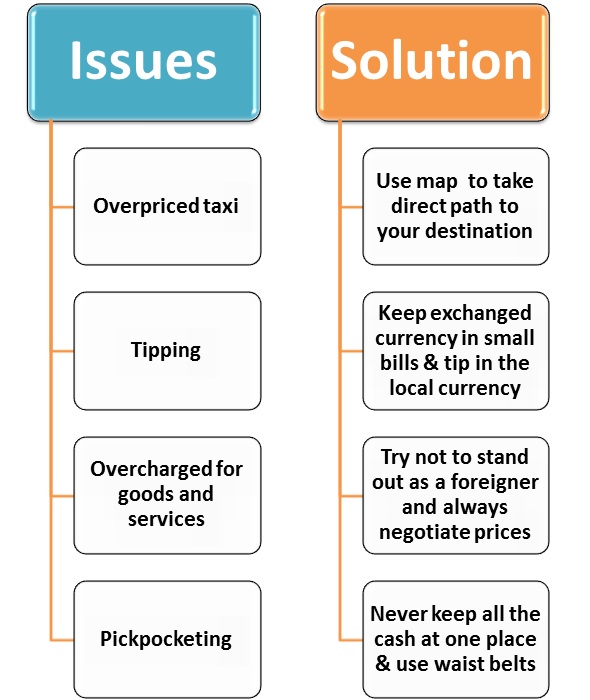 Actually the scamming starts the moment you step out of your airport.
The taxi driver will over charge you or take the longer route to run the meter a little extra.
The valet at the hotel you are staying at would expect a tip that need not be in your currency. Same goes for the road side fruit or food stall.
Pickpockets are common so try not to bump into fellow pedestrians.
Beware of doped drinks or sweets that strangers might offer in bars specially while using local transports like buses.
Double check all the places you decide to go if they are listed in the yellow pages so that you can avoid ending up in a wrong place at wrong time.
Arrange airport car parking UK to start and end your trip on a good note.
Remember:
It is best that you get the currency exchanged before setting out on your journey.
Keep a map with you at all times so that the cabbies doesn't extort you.
Try not to give away that you are an outsider and don't know how things work around here. Therefore, try to appear confident.