Things You Need to Remember Before Starting a Journey
Summer is season of travelling. There are a lot of the passengers who travel from one place to another every day. People love to spend their vacation out of country at pleasant places. However, there are many hurdles in your way that don't let you enjoy the actual excitement of travel. To improve your travel experience, you need to plan your trip effectively. Planning your trip in advance and keeping everything ready always results in a peaceful journey. Just reaching the airport and sitting in the plane is not everything. There are different stages that are needed to be crossed before you commence your travel. Plan everything from flight booking to hotel reservation to avoid any sort of misconception.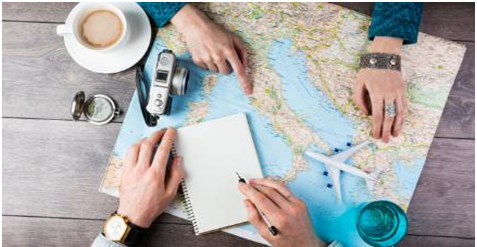 Packing your luggage is the first step of your travel preparations. Always keep in mind that there should be a carry-on bag to put those things that are frequently needed during your journey. Make sure to keep travel documents like visa and passport in your suitcase. Travellers who make the mistake of taking too much luggage with them always face weight issues.  Also, dragging a bulky suitcase is a laborious job that will disturb you throughout the journey.
Always keep in mind; you need to search thoroughly for an economic and reliable service while booking a flight ticket. Try to purchase a flight ticket during the off-season as it is the right way to save your money. Reviews of other passengers and expert suggestions of frequent flyer may help you to check the credibility and trustworthiness of any service. On departure date, keep everything ready and reach the airport timely. If you prefer to use personal vehicle to reach the airport, then make sure to compare parking rates and book a dependable service that can take care of your car properly. Though official airport parking option is available but, it is not a suitable choice in term of safety. Wise people always compare cheap airport parking deals and book a trusted one for hassle-free airport parking. So, you need to plan your travel in advance and make sure to compare airport parking prices for a comfortable start of the journey.