Know Your Rights about Lost, Delayed or Damaged Luggage at Airport.
During travel people may have to face unforeseen situations. Though, lots of facilities are being offered for travelers but going through an airport without any trouble is still very challenging. Missing, delayed and damage of the luggage is a very common issue while traveling by air. You arrive at your destination airport and your belongings do not appear at carousel. What to do now?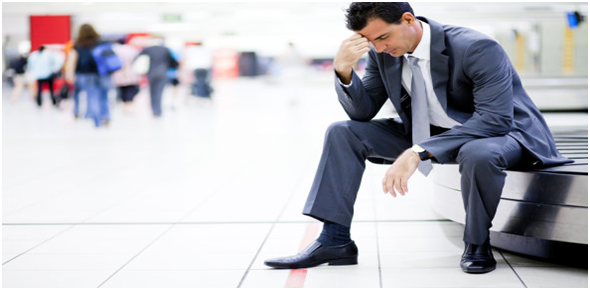 It is important to know that how to claim for lost, damaged and delayed luggage as well as the compensation policy. If hold luggage is lost, delayed or wrecked, airlines are responsible for your losses. There are no set of laws which fix the amount of compensation. It depends on the worth of your missing or damaged goods. On the other hand you will have to prove that your lost belongings were worth the amount you are claiming by using receipt, credit card records or any other proof of value.
First of all, it is important to make arrangements for avoiding such situation while packing. You must label you name, address or e-mail I.D inside your suitcases. It will be helpful to find your identification in case the outside tags are lost.
If your bag is delayed, airlines are bound to pay for the essentials you need to buy due to impediment. It depends on the situation you will have to face. You must contact the airline in writing within 21 days from receiving the delayed bag. A number of airlines have a daily rate which they pay per day.
If your belongings are damaged or lost, you should report this at dedicated baggage desk in the baggage claim area. You might be given a property irregularity report, but it does not assure that the airline will accept your claim. You will have to submit a written claim to the airline within seven days for lost or damaged items. If your claim is accepted, you might be paid for the repair or you may be given a replacement of baggage.
It would be better to claim on your travel insurance since airlines are not likely to pay the real cost you have to bear in case of damage, lost or delayed luggage. On the other hand, travel insurance is likely to pay around £40, but there is a time limit for submitting a claim depending on the policy.
Last but not the least, it is advised to pack minimum number of bags. Traveling with lots of luggage is a difficult task. If you are in need to travel with many bags than you should make some extra arrangement. You would better to go for services such as airport valet parking because a dedicated chauffeur would assist you to shift your suitcases form car to airport entry point. It is very easy to find and reserve Compare Car Parking UK online.