Travel with Ease by Learning Smart Parking Solutions
Right choices made at the right time can make a big difference to your journey. As a traveller you should be aware of the fact that you cannot depend on last minute booking and then expect to have a smooth travel experience. Every step of the way needs to be well-planned. As far as parking at a busy airport is concerned, this should also be handled beforehand. For this purpose, you need make an early booking for meet and greet at Luton.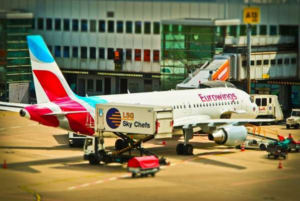 When was the last time you went to the airport with a pre-booked parking spot and got into trouble? We are pretty sure your answer will be 'never'. This is because a pre-booked parking spot can never disappoint you. The minute you arrive at the airport you are welcomed by a professional driver. You handover the car keys so that you can be taken to its reserved parking spot in the off-site parking area. This is where it is kept safe and sound while you fly to your destination.
Off-site parking facilities are meant for all kinds of travellers. Whether you are travelling in a group or alone or you are planning to take a business trip or you are going on a vacation with your family, you can find the right parking facility to suit your preference. But if you are thinking of travelling on a budget then try to book a month ahead. This will let you have airport parking deals at a lower price.