Tips to Plan a Flawless Trip
Planning any New Year celebratory trips? Well that is a must but doing it right is what that matters the most. A journey that is a representation of the start of New Year should symbolize nothing but perfection. Therefore, follow a concise travel planner so that nothing imperative gets left out and cause trouble for you on your tour.
There is a short step-by-step preparation process that will help you to administer a flawless journey.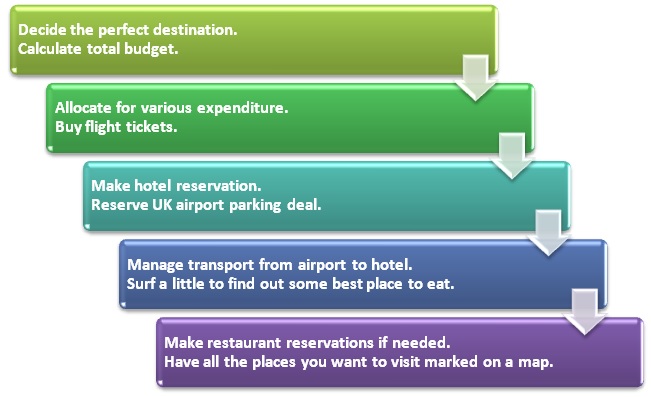 If you follow this procedure, you are guaranteed to have a wonderful time. All the hassle will have already been taken care off.
Tips to save money on travels:
Book flight package for tickets and accommodation included. This way you get to save some.
Reserve UK airport parking deal facility to assist you in your travels.
Verify the website you book your advance reservation with.
Read review to make certain that you get quality service.
Get suggestions from friends and family if you are not confident about your chosen servicer.
Always book via a comparison site. It benefit in terms of choices and prices for the required service.