The Luxury Offered by Meet and Greet Parking!
You have covered other aspects of travelling and now you are unable to decide which parking type to go for. It is very simple but it could be confusing at times, considering the wide range of off-site parking solutions to choose from. The first thing you need to find out is what kind of services would you like to have? What can a parking facility offer to make you feel comfortable? Other things you need to keep in mind before you reserve something is that how many people are you travelling with? Are those kids or elderly people or friends your age? These are some of the factors that cannot be overlooked.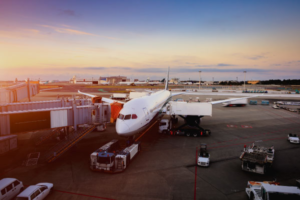 So, for your next travel experience, if luxury is on your mind, then you should book meet and greet at Luton. Why? Meet and greet parking has some unmatched benefits that other off-site parking services might not provide you with. Have a look below:
A safe parking spot is guaranteed
It lets you enjoy full chauffeur assistance
It provides you with an ease of mind
Self-parking is avoided
You reach the terminal in time
It is very suitable for both families and business travellers
Meet and greet parking makes the airport experience free of hassle as it is full of convenience. When you book something like this, parking doesn't seem daunting. For cheap airport parking deals, early reservation is the way to go! If you have a reputed online platform in mind, you shouldn't delay the booking process.