Meet and Greet Parking-The Fastest Way to Resolve Parking Issues
Never disregard what seasoned travellers have to say. When it comes to travel tips and tricks, no one can help you better than experienced travellers. People who have been all over the world know the drill. They are totally aware of what it is like to fly and how to make it easier and hassle free. To begin with, almost every seasoned traveller would suggest you to use off-site parking instead of on-site parking. This is because off-site parking is one of the quickest ways of dealing with parking issues. Regardless of how much congestion or overcrowding there is at the airport parking lot, you, as an off-site parking user will not have any trouble having your car parked. For airport parking Manchester, it would be a smart move to book meet and greet parking. This off-site parking will let you experience airport parking in a new way while giving you a changed perspective on it.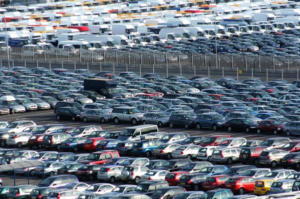 Reserve meet and greet parking and make the most of the following advantages:
Full access to chauffeur assistance
A quick and speedy parking process
A safe parking spot for the car
Self-parking is avoided
Timely arrival at the airport parking terminal
You are not just any other traveller as this parking facility makes you feel special
You can let go of the worries related to heavy luggage
If you are of the opinion that meet and greet parking might cost you a lot then the only way to solve this issue is to book cheap airport parking deals.