5 Hazardous Holiday Mistakes
Travel plans take a lot of effort but still the journey never turns out as smooth as you thought it would be. No matter how much efforts you put into it, something always skips your mind and causes unwanted hindrance. Even a minor thing can cause a lot of trouble.
Following are a few scenarios in which mistake or a skipped step while planning your getaway can be quite troublesome:
Waiting too long for the airfares to be drop for the holidays. They never will. If you wait too long, everything will be booked already.
Never book your sets on the obvious travelling day. Such as, the Wednesday before Thanksgiving and the Sunday after it.
Gifts are a must. But you don't have to buy them and get them wrapped too early and drag them all through the airport with you. There also is a chance that the wrapping would be removed by the TSA for security purposes.
No proper Airport Car Parking UK reservation which leads to a cumbersome circling of the parking lot in hunt of a vacant bay.
Missing out on all the advantages of travel insurance in case the things go south.
Here is the solution for these problems: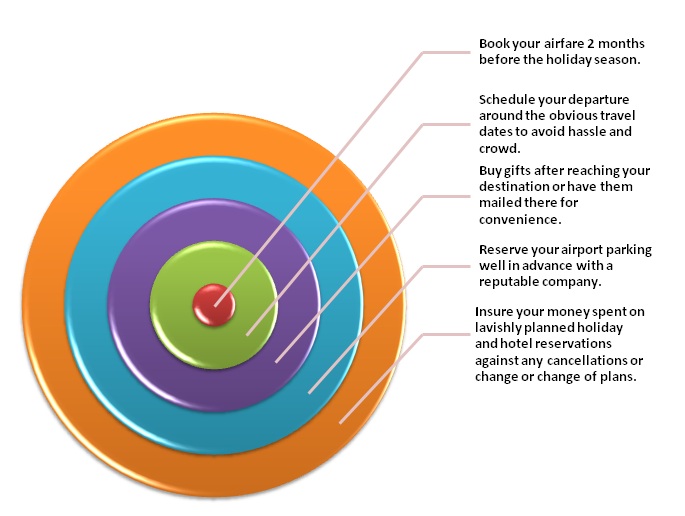 Keep the above mentioned pointers in mind and make savvy choices to make your holiday plans utterly flawless.