Easy Tricks to Solve Parking Hassles
Parking issues related to busy airports can be solved very easily. You should know some travel tips and tricks. So for example, what would you do to make airport parking better or easier or tension free? What would be the quickest way to solve airport parking issues? One way is to make sure to choose an off-site parking service. Begin your journey with meet and greet at Luton so that there are no obstacles when you reach the airport.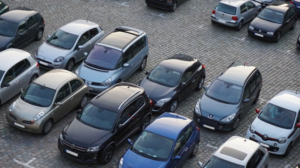 Meet and greet parking is one of the most convenient parking solutions you can find for your parking issues. This is an off-site parking facility that is growing in popularity with each passing day. Countless families choose this parking service because they how easy and comfortable their parking experience can become. Sometimes it is just a matter of one simple solution that can make your whole journey worthwhile. So, whenever you are travelling with your family and you want to have a smooth start, choose meet and greet parking.
Upon your arrival at the airport, you meet the chauffeur who fulfills his responsibility of taking your car safely to the parking spot. This way you head for the terminal in a very relaxed way. If the travel budget is one of your concerns, you can find cheap airport parking deals. To accomplish this, you need to go to a reliable online source and choose the cheapest parking facility. The sooner you make the reservation, the better it is for your budget.