London Luton Airport (LLA) has been thriving for some time now. The passenger rate has gradually progressed for over a year. The passengers seem to prefer LLA. Keeping this increment rate in mind the airport authorities have decided to upgrade the facility to enhance customer experience and attract even more customers.
"LLA has propagated a £100 million redevelopment plan focused on increasing the annual capacity of passengers from 12 million to 18 million a year by 2026."
"The plans include improvements to the terminal building through the construction of a new pier, and a new layout which can be achieved through minor extension works that won't disrupt the running of the Airport."
"Plans also include extending the taxiway to increase the number of aircraft movements, creating new aircraft stands, and upgrading existing ones; And finally, constructing two new traffic lanes to the south of "Airport Way", leading into a newly created set down system in the Central Terminal Area, would be expected to ease congestion and manage growth in the future."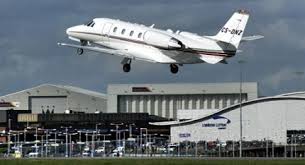 Managing Director of London Luton, Glyn Jones said,
"The Mayor of London has proposed a new hub in the Thames Estuary to deal with the constraints on medium and long haul aviation capacity in London and the South East. Today we have outlined a credible and realistic plan that, if approved, will put Luton at the heart of solving the burden on point-to-point short haul operators who want to grow."
There is a major up-gradation plan for transport links to LLA along with the improvement to M1 access, enhanced rail links, revamped buses and coaches' interchange and extended and secure car parking Luton facility area. That is merely outside, in the terminal Tensator Virtual Assistant is installed to facilitate customers.
They are aiming for making LLA the LONDON'S LOCAL AIRPORT and it seems like they are going to make it happen.