COMMERCIAL TENDER PROGRAM FOR LUTON AIRPORT.
London Luton airport is the 6th busiest airport in the UK.  Record 10.5 million travelers had been accommodated at Luton airport in the year 2014. To meet the demands of escalating number of passengers, a new commercial tender program has been launched for its redeveloped retail area. The project will cost a grand £100 million (€140m) dedicated for entire renovation at the airport.
The remodeled terminal of the Luton airport will feature retail and dining space of more than 8,700sqm (two times larger than the existing capacity) as well as the significant 1,700sqm walk through duty free store. In addition, renovated commercial area will be divided into four divergent zones, Luxury, Affordable Luxury, High Street and Food & Beverage.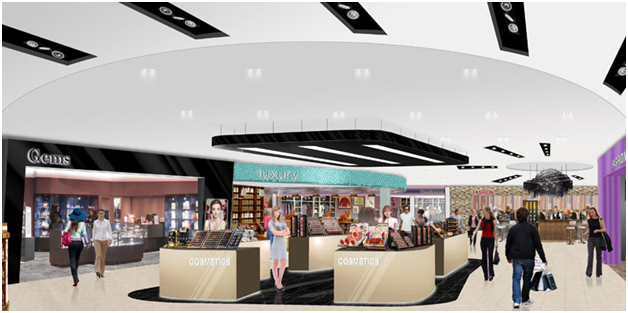 For improved and better security, number of lanes will be enlarged from 12 to 18 and repositioned on ground floor to endow commuters with smooth experience while entering the airport. This will deliver extra space for better commercial offering at first floor.
Commercial Director Rupert Lawrie said "Our most important objective is to really work on the experience for our passengers, so that they make the positive decision to choose London Luton Airport when they fly,"
He added "More and more, as our public travel so much their expectations grow higher, both in retail and catering, and we're confident that we're going to deliver a real 'wow' experience from when they enter the terminal."
After the completion of this expansion, the capacity of the Luton airport terminal will increase from 12 to 18 million travelers per year.
Growing number of passengers will definitely demand excellent and cost effective Airport Car parking at Luton in future as it is an essential need for a great travelling experience. Luton airport is already offering best services for car parking but with this commercial tender program, parking facilities should be improved as per the expected number of travelers.
SOURCE: AIRPORT BUSINESS