The Solution for UK Airport Delays
There have been a lot of flight delays at UK airports in London. Majority of them were the flight delays but some were security issues and power outages. All in all it had been a bit of an inconvenient year for the passengers yet the rate of passenger at every single airport of UK increased. So, logically the main issue at hand is "Too many passengers at the airports to be handled without any problems in the operational mechanism."
In order to deal with this overloaded passenger situation along with the anticipation of further increment in the coming years, UK airports proposed expansion plans. Some major airports in the sun for expansion were:
Birmingham
Gatwick
Heathrow
Luton
The major contestant of this expansion came out to be GATWICK and HEATHROW. They both did everything in their power to sway the final decision in their favor.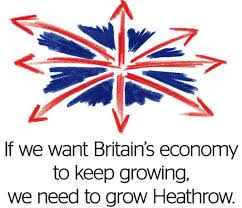 The shortlisted options are:
A second runway at Gatwick
A third runway to the north-west of Heathrow
An extended northern runway at Heathrow
Now we are just a few weeks away from the final decision. The evaluations took their time and both the airports have waited long enough. But Heathrow has a 2 out of 3 chance to win this so, odds are pretty good.
There is also a faction that thinks that it will not be enough and an additional runway is required at more than 1 UK airport to serve the ever increasing number of passengers. But Heathrow guarantees that their second runway will be operational by 2025 rather than 2030.
The Heathrow Expansion is going to need increased parking facilities too and Mobit Airport Parking is fully equipped to provide that.
Let's keep our fingers crossed and wait for the final decision.