The Gatwick Airport Battles to get the Green Signal on 2nd Runway.
Travelling has been a booming business for the last decade. There has been an increase in passenger rate per year on huge proportions. All the biggest and the busiest Airports of UK broke their own records last year. Due to this increase in the number of travelers each year, it was determined by the Airport Commission that South East of England will require an additional runway by 2030 to accommodate the passengers travelling to and from England.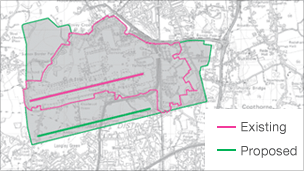 In the light of this fact, the currently instated airports in that area proposed expansions and additional runways as they deemed fit. This started a battle between two of the finest Airports of UK; Gatwick and Heathrow. They both utilized every single tool of trade spending millions of pounds on advertizing the great comforts they could deliver should the authorities selected them.
Now the commission has shortlisted 3 options to deal with this matter:
Second Runway at Gatwick.
Third Runway at Heathrow.
Lengthening of an existing Heathrow Runway.
Gatwick initially submitted 3 options concerning runway but only option 3 was shortlisted by Davies Commission.
Previously, the West Sussex County Council was making plans for the accommodation of infrastructure required whether or not the expansion was approved. These plans were initiated before the Gatwick's 2nd Runway proposal.
There was a public consultation held by the local authorities. They responded to the options of South East for the additional Airport capacity, that they had a duty to plan for either scenario.
The county council's cabinet member for highways and transport, Pieter Montyn said:
"The issue of a second runway at Gatwick is an extremely emotive subject and that played out at the meeting.
"It was agreed, via a majority vote, that the local authority will now oppose expansion at the airport following the high level of opposition that has been raised locally over the environmental impact and infrastructure implications of a second runway at Gatwick."
Crawley Borough council also opposed the idea of expansion at Gatwick like Kent and West Sussex County Council. But East Sussex County Council has spoken up in Gatwick's favor.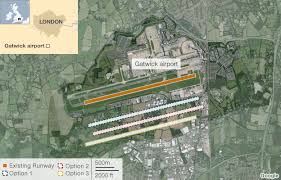 Although 3 options have been shortlisted, the public commission is ending on 3 February. After that the Government will be duly notified of the finalized recommendation in summer.
If you are a frequent flyer from Gatwick, the addition of this new runway will be like a treat. There will be a huge addition in the routes to wonderful destination. So, whenever you fly to these amazing places, never forget to make Meet and Greet Gatwick Parking reservation to convene your travels.
Now we are all looking forward to this long awaited decision. Let's hope it serves everyone the best!!!
Source: BBC| eastgrinsteadcourier