Scientific Airport Parking Method.
Airport parking presents a lot of issues regardless of the fact whether you are a frequent flyer or an occasional one. It is very rare that a passenger crosses the bridge of airport parking without facing any turmoil at all before getting started with the fun part of their vacation. Even a minor nudge may taint the innate enthusiasm of traveling. So, what does it take to eliminate this risk?
A proper and timely planning of any event would enable you to surpass its downers with vanity. This raises the question that what should be done to administer airport passing gracefully.

A simple yet brilliant solution! If you still have any doubts, let's prove the effectiveness of this plan SCIENTIFICALLY…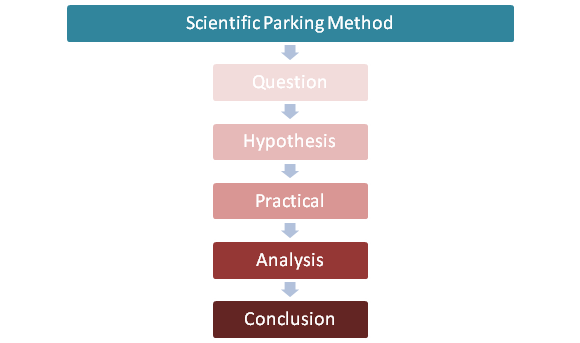 Ask A Question:
Can a professional parking service spare the passengers from the unseen horrors of airport parking?
State A Hypothesis:
Making advance online arrangements for meet and greet parking saves your valuable time and money.
Conduct A Practical:
Traveler A:
Book a flight.
Drive to the airport.
Manage extra time for parking so you don't miss your flight.
Search for a vacant parking bay.
Pay extortionate price of official parking.
Haul the luggage all the way to the terminal.
Wonder about your vehicle's security throughout the trip.
Get back and drag the luggage to the parking.
In case of snow fall dig your car out or drive home in a car decorated with bird droppings.
Traveler B:
Book a flight and make online parking reservations.
Drive directly to the terminal.
Handover the keys to appointed chauffeur.
Take your luggage and off you the departure lounge.
Be 100% sure that your vehicle is confined in a secure facility.
Get back; make your way to the exit where your vehicle is awaiting you.
If you want a sparkling car, book valet services as well.
The less you have to do and worry about, the more you can focus on enjoying your tour.
Analyze The Result:
If you make advance booking of Meet and Greet services then you don't need to worry about parking & vehicle security.
Make A Conclusion:
Hire the prudent and vigilant Meet and Greet service of Mobit Airport Parking and cherish the comforts of a stress-less travel.