Airline Delays will Finally be Compensated
The passengers at UK airports who endured the flights delays of 3 or more hours are to be compensated by the airlines as per the rules and regulation. But a situation where the passengers are actually compensated is rather scarce.
Civil Aviation Authority (CAA) organised an intervention regarding the compensation issue of the UK airlines. The intervention is being considered quite a success as 3 major airlines agreed to compensate passengers as a result of it. These airlines were among the ones that previously refused reparation.
According to CAA, "An investigation in March found that Jet2 and Wizz Air were not paying compensation for flights disrupted by ordinary technical faults, despite a Court of Appeal ruling against Jet2 last year that meant airlines couldn't use mechanical breakdowns as a blanket excuse to avoid payouts."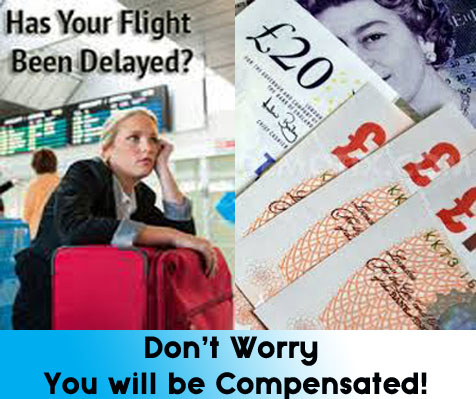 It was also discovered by the authority that "Both airlines were imposing a two-year time limit on passengers making claims following disruption,  despite a separate Court of Appeal decision last year, which clarified that passengers have up to six years from the date of disruption to make a claim.
"The CAA's review of airline policies found issues with the way Jet2 and Aer Lingus, the third airline to face enforcement action, provided information to passengers during disruption."
As per the European regulations, "airlines must provide proactive information to passengers about their rights during long delays and cancellations."
A CAA spokesman said, "Following this action, the CAA is pleased to announce that Jet2 and Wizz Air have individually confirmed they are now paying compensation for ordinary technical faults."
"Jet2 is also now processing compensation claims dating back six years and both Jet2 and Aer Lingus have now agreed to improve the quality of information they provide to passengers during disruptions and have signed legal undertakings confirming this."
Source: TravelMole
Also Read:
Why Meet and Greet Airport Car Parking is Necessary?