How to Travel with Ease and Comfort
Even the smallest travel tips can make a big difference to your journey. You should consider effective travel tips as they can surely change your experience and perception about travelling. These tips will come in handy especially if you are flying from Stansted airport. First thing first, make a reservation for meet and greet Stansted. This will benefit you in many ways. It will save time as the chauffeur will park your car for you. Thus, you would not have to wait in the parking queues and look for a safe parking spot. As a result, you can easily head for the airport terminal. While booking meet and greet parking, remember this advice; make sure to book at least a month ahead of your departure.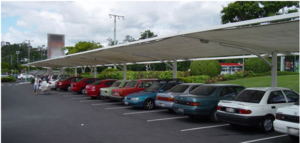 Other little tips are as follows:
While travelling comfort should be your top priority. You are not there only to show off your fashion collection, so choose comfortable walking shoes so that exploring places becomes fun.
If you want to save money, use public transport like trains, buses, as they are economical and comfortable.
Grocery stores are the best when it comes to finding cheap food. This will save plenty of money every day while letting you enjoy local flavours.
Save money from wherever you possibly can and use it on something better. For this purpose, airport parking deals would help you a lot. In order to be easy in the budget just book them in advance.