Make Travel Experience for Kids Easier and Enjoyable
When you are travelling off-season, you might think that you wouldn't have to face parking problems. Don't forget that parking issues exist almost at every busy airport. Especially when you talk about international airports in UK, making a reservation for airport parking deals is a must. Parking deals are undoubtedly one of the most convenient ways to escape the trouble caused by the congestion at airports. Over the decades, the increase in the air travellers has given rise to parking issues. Luton airport, despite providing parking facilities to the passengers sometimes falls short of parking spot for all the passengers.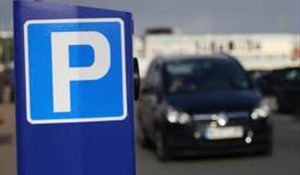 When travelling with kids, one has to be extra careful about how to plan the trip, as kids get frustrated easily. For them, travelling should be a life changing experience and not a hectic one where they have to be a part of the parking issues. Therefore, plan your trip in a way that it is fun for you and the kids. One of the ways of doing it is to avoid the annoyance of the parking problems. You can go for meet and greet at Luton to have a peaceful drive to the airport. This parking service will be a good choice for the kids too. As soon as you reach the airport, the chauffeur will take your car and park it for you while you can go to the terminal with a tension free mind. Smooth travel experiences are encouraging for everyone including the kids as "fun" is what they expect from every journey.