15% Easter Discount on all UK Airport Parking Deals
Whether it is a casual spring break or a formal business trip, things need to be planned for. One these most important chores is to book a proper car parking spot so that you know that your car will be well taken care of in your absence. The usual process is just monotony of surfing and wasting time in search of the right deal that offers both security and affordability.
Mobit Airport Parking is offering a 15% flat discount on all car parking deals. The services are secure as ever and now you also get to pay less for the same services. Isn't it great? Just click on the following voucher to avail the wonderful deal.
Validity: The voucher is valid till 29 March 2016.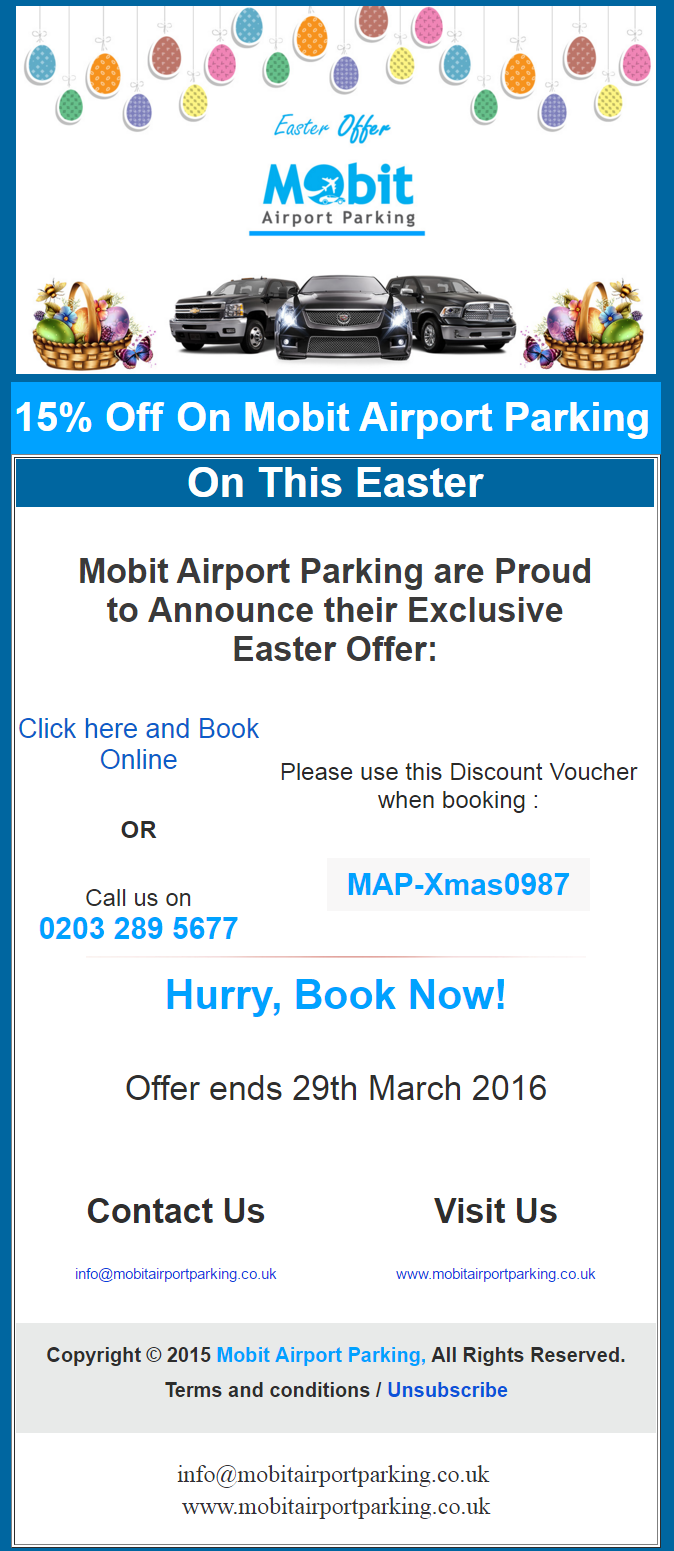 Also Read: Easter Offer for Airport Car Parking UK 16 March 2016.