Manchester Airport Delays and Parking Issues
Manchester Airport has been filled with travellers these months. It has caused a number of situations lately. The worst among all the issues are delays and car parking Manchester problems.
Delays at Manchester
Due to the strong competition, Manchester has been trying to make betterment. The Relief Road project was excellent but has undergone some serious scrutiny due to the cost it carries for the clean up required. Passport control queues have been insanely long. There are also reports of flight delays as long as 38 hours.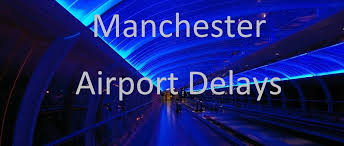 Tip
To avoid this horror pre-book your flight for late at night or early morning. These timings have the least possibility for delays and insufferably long queues. You can also get to the airport in  a pre-planned way so that you can spend some time enjoying the associated malls and restaurants.
Manchester Parking
The increase in passenger numbers cause serious issues for parking availability at the airport. It also raises following concerns:
Overpriced on-airport parking
Self parking in distant lots
Dragging lugging over long distance
Minimal vehicle security
No damage claims
To skip these hefts, people shifted towards off-airport parking measures to gain somewhat better security and on terminal pick and drop. But there recently has been a ludicrous scandal where a family of 5 was left stranded at Manchester as their parking provider could not locate their car anywhere and would not assist in any way.
This does not mean that there is nothing like proper parking facility for secure car parking Manchester. To bring the situation under control it is necessary that you book your parking with a reliable and competitive company.