Heathrow Expansion – The Enthusiasm of Residents.
There have been a lot of campaigns to support Heathrow Expansion. But Pro-Heathrow Campaign scored the goal. These campaigners from West London gathered in front of the Parliament Houses on 2 Feb, to convey their support. There were tens and thousands of people from every age group traveling from Hounslow and Westminister to hand their responses of YES to Heathrow expansion. They used posters saying "Proud to back Heathrow" and giant "80,000" placard.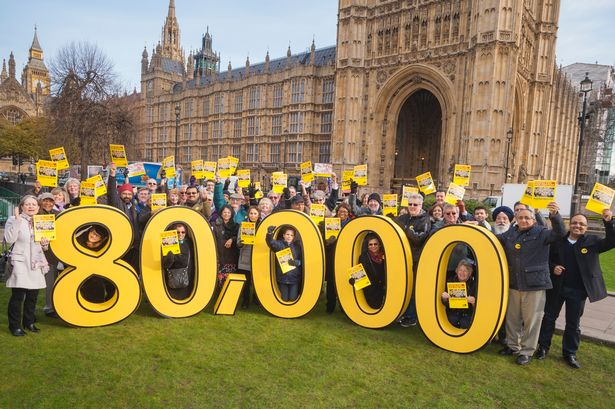 Photo by Geoff Wilson.
Back Heathrow campaign co-ordinator, Rob Gray said:
"The silent majority are now speaking out in their thousands, determined to see that growth at Heathrow is delivered by politicians.
"Even leading opponents of a new runway acknowledge that most people in local communities around Heathrow support expansion and this remarkable outpouring of support simply confirms that fact."
Here are the statements of some Heathrow supporters:
Surinder Singh Benipal, owner of the Hounslow Heath Post Office, said: "We should definitely get a new runway at Heathrow as soon as possible because the airport has got to saturation point.
"I live near the flight path so I know about noise but it provides jobs and helps our community flourish.
"It is essential that this airport should survive and expand."
Jas Sanghera, who lives in SouthHall, added: "I believe that economic sustainability and employment is the bedrock of any community.
"Heathrow is the blood line of our community in west London and without it the consequences would be disastrous.
"Doing nothing is not an option if we are to meet the needs and aspirations of our growing population.
"To ensure Heathrow is viable it has to be allowed to grow in order to generate prosperity amongst our communities."
Gary Dixon, from Hillingdon, said: "I've lived near the airport for years. Heathrow expansion would be fantastic, bringing more jobs to the area.
"I understand that noise is an issue for some people but they knew they were about to move near an airport."
If the decision of expansion was up to the resident community, Heathrow would have a strong back. But so does Gatwick, where the Crawley council dismissed the people's opinion about expansion.
If the motion of Heathrow expansion is carried, there will be a definite increase in business in the area. It would also require an expansion of services that are currently emplaced at the airport including the extravagant Car Parking Services at Heathrow Airport.
Source: GetWestLondon