Summer Offer for Discounted UK Airport Parking Deals 17 June 2016.
Planning a vacation has a long list of chores attached to it. Trying to do things in a certain budget outline can be tricky. Here is voucher for amazing discount on airport car parking UK.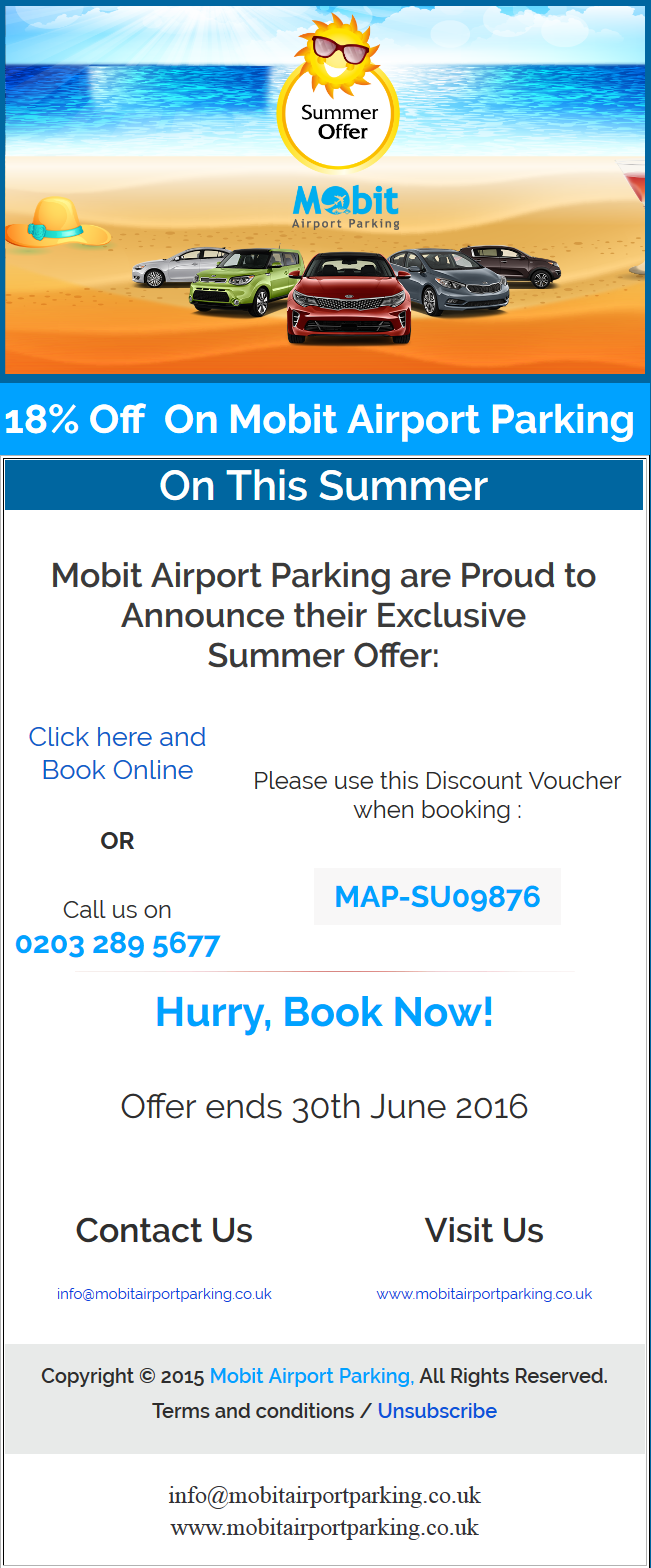 Mobit Airport Parking is giving 18% flat discount on already competitively compared prices. Click on the voucher above or add the code "MAP-SU09876" in the discount code box and just make your reservation.
This offer is only valid till 30th June 2016.