Compare Airport Parking Valet Deals for Convenient Services
Parking is always a bit of curious business. Finding a safe spot which is near the terminal and to do it within a reasonable time limit is the ultimate goal. But this in reality, almost never happens. There are so many things that can go wrong. Since, every passenger is on a clock, dealing with this stuff creates an unnecessary situation. Therefore, to tackle it in advance you have to come prepared.
The best way to deal with such a situation is to make a firm decision on how you are going to manage airport car parking. You have a few options here. You can go with either official airport parking which is quite expensive and may not be in everyone's budget or you can try any of the following off-site parking methods:
Park and Ride
Meet and Greet
Valet
Park and ride service is appropriate for single person travelling with minimal luggage.
Meet and greet offers pick n drop by trained chauffeurs directly at the terminal. The service is suitable for all kinds of family travel.
Valet parking comes with all the benefits of meet and greet car parking and then some. The professional valet assists you with luggage, directions etc. It's ideal for kids and luxury business travel. You can also avail the car wash packages and come back to a nice and clear vehicle.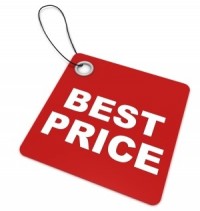 Pick your own choice deal and book any service that suits your requirements. Compare airport parking prices and have yourself a perfect budget friend airport car parking experience.