Heathrow is to Increase Environmental Charges for Noisy & Polluting Plane.
Heathrow airport is very much concerned for boosting its domestic traffic. To achieve this goal, Heathrow is planning to reduce landing charges for domestic flights, by one third. The shortfall of income caused by this reduction in landing charges will be covered by increasing the landing charges for noisy and polluting airplanes.  This plan will be helpful to encourage airlines for flying physically fit aircrafts. It will help to reduce sound and air pollution in our environment.
Environmental charges will be increased on the polluting and noisy planes as the nitrogen oxide emission tax will be doubled. The more an aircraft is noisy, the more environmental charges will be increased.  The noisiest aircraft will have to pay £9,000 per landing.
Heathrow airport is suggesting a discount of £10 to domestic flights which can cause a reduction to the average of £29.59 in per passenger fare, but it is not necessary that the new fares would be implemented for travellers as the charges are imposed to the airlines rather than passengers.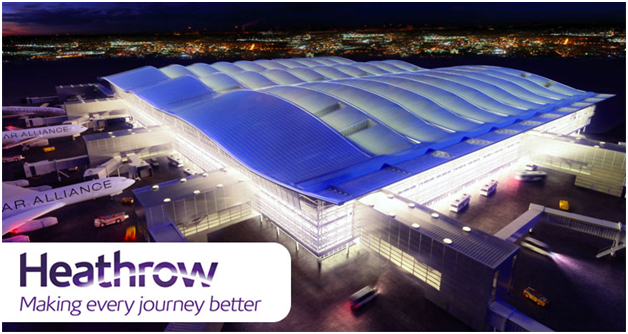 Heathrow will be able to increase domestic traffic by offering such discounts. Prices will also be reduced by £5 for passengers who want to fly towards European countries. All these steps are being taken to restore the status of national hub airport. Heathrow is also seeking for the approval of third runway for this purpose.
Chief executive Heathrow, John Holland-Kaye, said "Our proposal to cut passenger charges by a third for domestic services will help us continue to drive the tourism, exports, inbound tourism and foreign direct investment that support economic growth across the whole of the UK".
Such initiatives can be helpful to boost up the traffic, but some other things should be considered for this purpose. There are number of services that are of keen importance for travellers at airports, so authorities should pay attention towards the provision of advanced facilities.
Generally, travellers are very much concerned about airport parking. Authorities should pay attention toward secure Car Parking Heathrow. It will also be helpful to attract the commuters.   
SOURCE: THEGUARDIAN