Some Useful Travelling Tips to Remember
We always try to plan the trip in the best possible way that we can. One of the tips here is to realize the importance of planning ahead. This also includes being smart enough to find cheap airport parking. When we go through travel blogs, we usually come across this term "travel ahead". This is true, because when you make arrangements in advance, you can save yourself from many travel mishaps that might lead to a total disaster. Now, the question arises, how to find affordable parking deals. If you are new to the concept of comparison websites, and are not sure which one to choose as a "trusted" source, then you can always search online. While you filter websites, read their reviews and testimonials to find out which is worthy enough to go for. Moreover, you can also ask your friends for recommendations.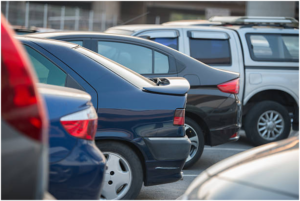 So, compare airport parking deals and choose the most affordable one to ease your budget. When we plan a holiday, we expect it to be a "dream vacation" so it helps you get rid of all the worries while you are away from home. Another tip is to be prepared for the worst. It could be anything, from sub-par hotel room to flight delays to sickness to language barrier and the list goes on. In all the above cases, be wise and alert. If it is a flight delay, get the airline app to stay in touch with the updates. Now, that you know the importance of planning ahead, book airport parking deals in advance.