Let the Chauffeur Take the Hassle of Airport Parking
If you think travelling is fun, you are right but what if it becomes a nightmare? Yes, sometimes travelling becomes an ordeal if you go unplanned. There is a list of things you need to take into account while planning a trip. For cheap and efficient airport parking deals, make sure to book in advance. Advance booking can help you in getting cheap parking deals. This is something that you cannot expect if you delay the procedure. Experienced travellers usually suggest making a reservation at least a month before you fly. So, choose a reputable online source and get the booking process started.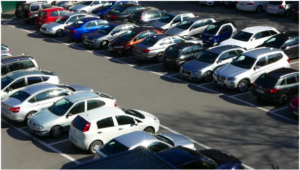 Isn't it good to travel and experience the relaxation and serenity new places give you? Everyone should travel once in a while and see how beneficial it is to have a vacation. Speaking of vacationing, select a destination that you think will help you unwind. Don't follow your friends or acquaintances and choose what works for you. If greenery helps you relax, go for it. The point here is to be sure of why you are going for a certain place.
If you want to make your upcoming journey easier and worthwhile, do take care of airport parking hassles. This is because if you go to the airport without a pre-booked parking spot, you will only be making the airport experience hard for yourself. If you are travelling with extra luggage or your entire family, then go for meet and greet Heathrow. This parking service will ensure a stress free experience for everyone travelling with you.