How Off-Site Parking Can Benefit Travellers?
When you know you dont have parking hassles to confront with at the airport parking lot, doesn't it make everything sound so easier? Yes, you can now make it possible by making a reservation through online services. For a better airport experience, book airport parking deals so that there is no pressure of searching for a parking space right before your departure. Roaming around thinking you might end up with an empty parking spot is such a waste of time. Not only that, it is frustrating for you and people accompanying you. So, instead of facing that, having an off-site parking service will surely turn out to be a good option.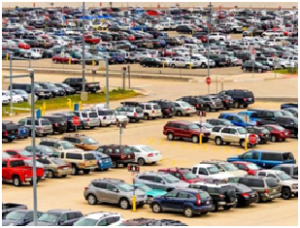 Parking services are convenient and can be attained at a very low price. Why choose to waste time at the on-site parking lot when you and your kids can have full assistance from the chauffeur to escape parking hassles? So, book meet and greet parking now and enjoy a lovely travel experience. When you arrive at the airport, the chauffeur greets you and parks your car safely in its spot. While your car is taken to the parking area, you head for the terminal. Avoiding the parking hassle is not the only advantage here, you will also be saving money on the cab.
Short stay parking Gatwick is available for visitors who will be going to Gatwick airport to pick or drop their friends or acquaintances. Avail this opportunity now for a smooth journey.