A Tale of Gatwick Airport.
Gatwick is due for an expansion this year or at least is looking forward to it. There is an expected increase in passenger rate at the airport. It has been calculated that 1.7 million passenger is expected to pass through Gatwick airport this Christmas alone. The number is definitely expected to increase further coming summer and the next Christmas.
The proposed expansion is supposed to manage this great increment of travelers. This will be providing the passengers with better services along with travel choices.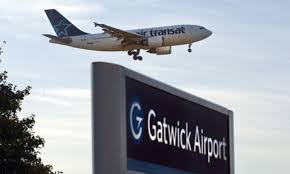 Heathrow is now to be the biggest and the busiest airport of UK. There also is a plan of another runway at Heathrow.  The budget out-line is different for both of them. The expansion at Gatwick is expected to cost £7.8 billion where as a new runway at Heathrow costs £15.6 billion. Gatwick expansion is low-budget and claims to bring a raise of £90 billion in UK's economy.
There are a few forecasts about this expansion too. According to them this venture is not feasible. Staffing & transportation are the biggest issues under consideration here.
Moreover, Gatwick is expecting 1.7 million passengers traveling to various destinations on Christmas Eve in the time period of 19 December to 5 January.
Even on the Christmas Day there are 15000 travelers coming and going through Gatwick Airport. For the arrivals 4 Jan is being considered to be the busiest.
As per the destinations Geneva, Barcelona and Dublin are at the top of the list followed by Amsterdam, Tenerife, Dubai, Madrid, Edinburgh, Copenhagen and Belfast.
For Gatwick this Winter Vacation and the Christmas season has been the record busiest one.
Hence traveling through Gatwick will not be free of hassle. Be smart and be prepared to tackle the unseen situations beforehand. Make advance reservation for a dedicated Gatwick Parking spot. This way you can evade any parking issues and enjoy a soothing travel experience.
Source: Survey Mirror.