Birmingham Airport Shows Growth Potential
A report was published recently about all the aspects where Birmingham Airport shows a promising potential of growth. The report mentioned all the focus point that would create job opportunities and boast economic growth.
First on the list was a new high-speed rail link between Birmingham and London that would help raise the passenger rate to around 750,000 at Birmingham airport and swell the local economy.
It was also outlined that an additional £52 million would be delivered to the UK and £34 million to the West Midlands a year as a result of High Speed 2.
According to the report, the airport contributed £1.7 billion in GVA (gross added value) and almost 40,000 jobs to the UK in 2014.
A major part of that report was dedicated to the impact of scrapping Air Passenger Duty (APD) on the airport. It was claimed that an extra 2.9 million passengers could use Birmingham airport if these provocative tax was abolished.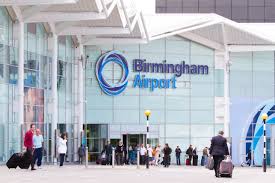 Paul Kehoe, chief executive of Birmingham Airport, said: "This report clearly demonstrates the vast potential of Birmingham Airport as an economic driver, not only to the West Midlands, but to the UK as a whole. The impact of the airport is in the same bracket as the positive impact HS2 will have on our region and, as a region, we need to do everything we can to make as many of these scenarios become a reality."
According to Paul Faulkner, the chief executive of Greater Birmingham Chambers of Commerce, "Birmingham Airport is a vital cog in driving the Midlands engine for growth, providing the connectivity that our thriving businesses need to trade, export and secure investment. The central message of this report is that, to build on this success, our region must work hand in hand with central government to grasp new global opportunities for the country. Now is the time to work together to make the most of HS2, reform air passenger duty and support the continued growth of new routes to destinations around the world, to plug our region into new markets and enable us to play our full part in rebalancing the economy."
Andy Street, the chairman of the Greater Birmingham and Solihull LEP mentioned, "The scenarios highlighted in this report show the contribution Birmingham Airport is making, and can make, to the future of our region. If we all work together I am confident we can create the right conditions for the airport to contribute significantly to the GBSLEP region in terms of growth and job creation over the next few years."
Review:
The report was thorough and had firm ground but the basis of focus on Birmingham's potential are not very clear. Almost all the major UK airports are either under development or are planning on it like Birmingham. The race of new runways and extra terminal seems to be raging on.
Source: BuyingBusinessTravel
Also Read:
Comparing Meet and Greet Airport Car Parking UK Prices